Every Father's Day my Husband requests Coconut Crust French Toast. It is his favorite breakfast and so the kids and I love making it for him. We have made this every single year for probably 4 years now. Our recipe started very simple but was still very delicious. We would serve it with bananas and berries and his favorite coconut syrup. Here is where we started 4 years ago. Here is my yummy Coconut Crust French Toast recipe.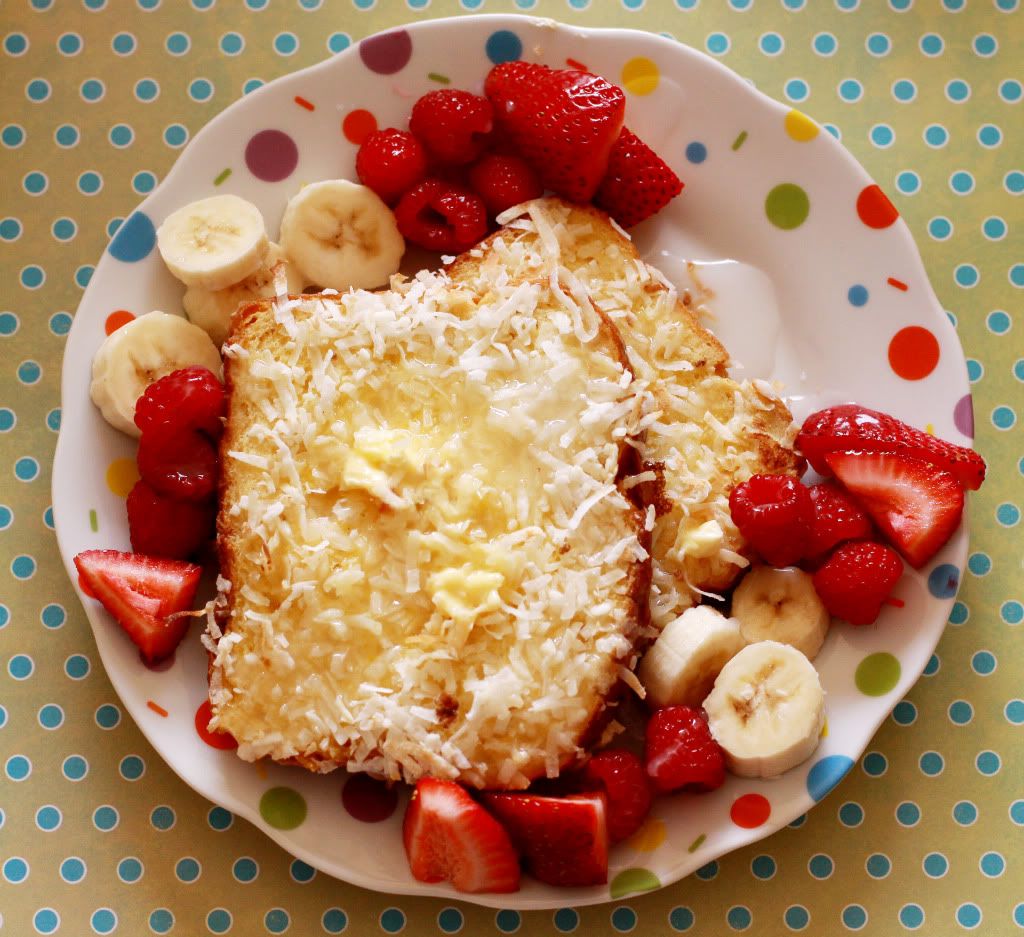 This year my kids and I decided that we were going to go grand with our French Toast. Coconut Crusted was still important to him, but this time we decided to stuff it. For the kids, it was stuffed with Nutella and Strawberries and for my husband it was stuffed with fresh Mangos and Bananas. Both options were equally delicious!
Coconut Crusted Nutella Stuffed French Toast
Ingredients
Sweet Hawaiian Bread (you can find at your grocery store
1 c almond milk
3 eggs
1/2 t. cinnamon
1 t. vanilla extract
nutella
coconut
berries
bananas
coconut syrup
1. Spread Nutella and Strawberries on Sweet Hawaiian bread and sandwich together.
2. Pre-heat skillet. Mix 1 c. almond milk, eggs, cinnamon and vanilla extract in bowl with wire whisk.
3. Soak sandwich in mixture until saturated.
4. Place coconut in large bowl and dip saturated bread in coconut on both sides.
5. Cook bread on each side until golden brown. Make sure and cook edges. I finished with baking at 300 degrees for 5 minutes to makes sure the egg was all cooked.
6. Top with Strawberries, raspberries, bananas and coconut syrup. (Or toppings of your choice!)
You can find our homemade Coconut Syrup recipe here.
Enjoy!