Do you have a cake recipe that you use all the time? This Almond-Vanilla Pound Cake Recipe will be the one that everyone asks you to bring with you time and time again. Poundcake is a classic staple and this Almond-Vanilla poundcake will not disappoint.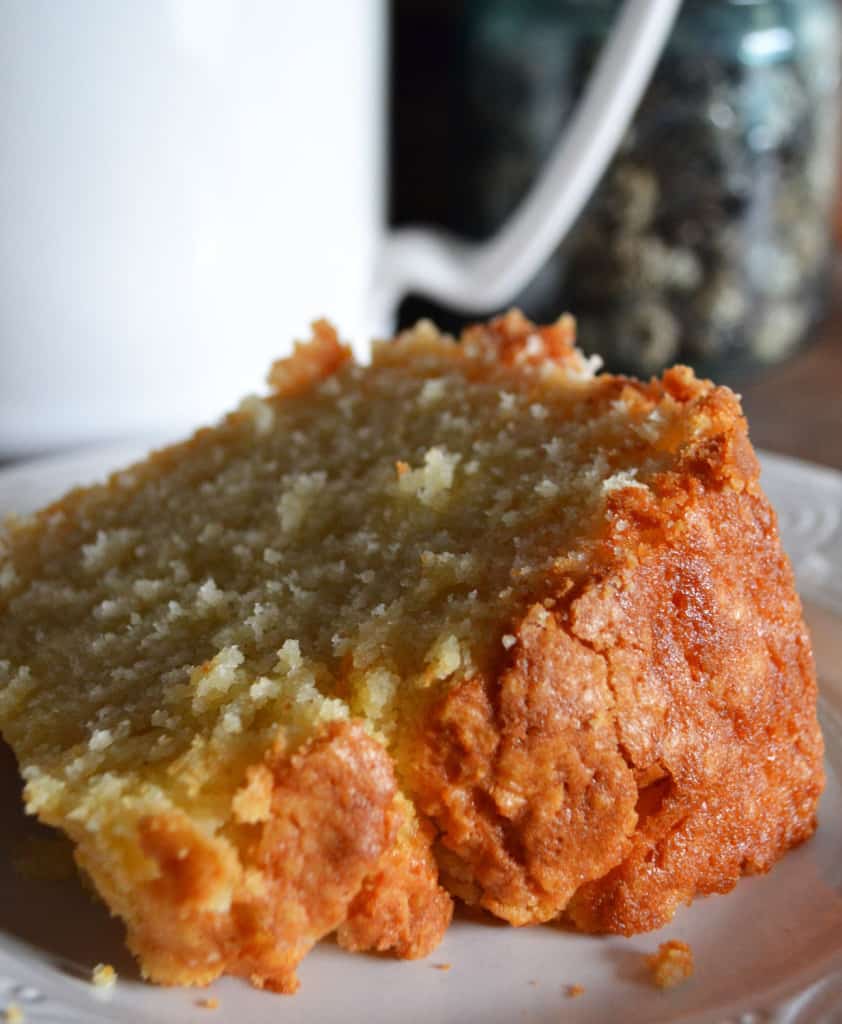 I like to bake this recipe in a tube pan. This would be similar to an Angel Food Cake pan but you can just as easily use a bundt pan. Just be careful of the timing of your oven. Do not over overbake! ALways use the best possible ingredients that you can afford. I use Nielsen Massey Extracts as I find they are the most flavorful.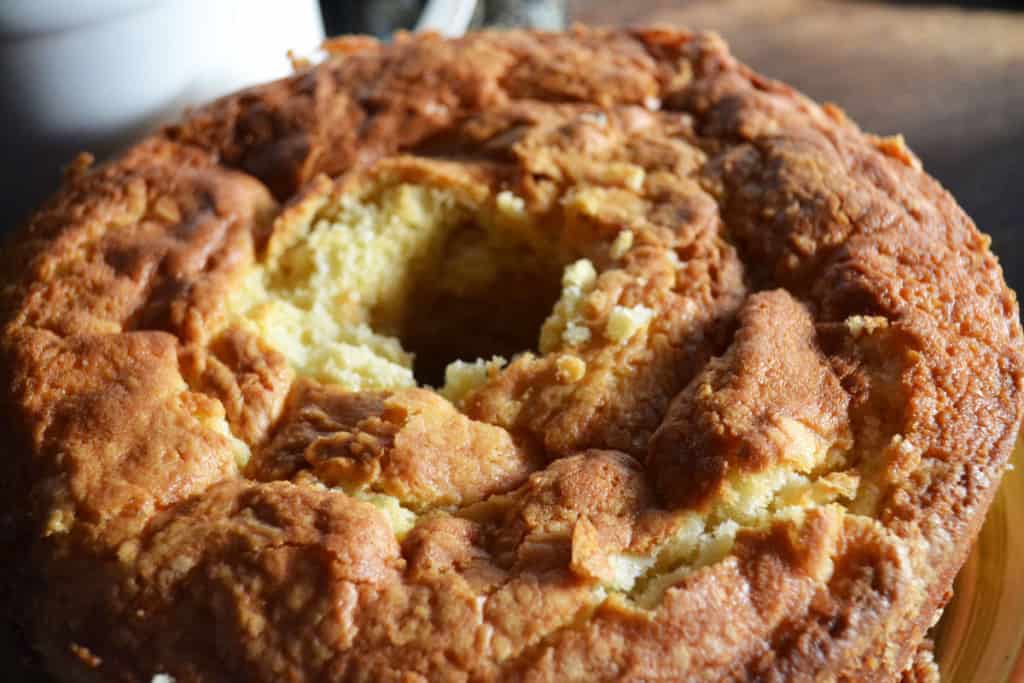 Delicious Vanilla Almond Pound Cake Recipe
Recipe Type: Dessert
Author: Jenn Powell
Prep time: 20 mins
Cook time: 75 mins
Total time: 1 hour 35 mins
Ingredients
2 sticks unsalted butter, room temperature
½ cup shortening, room temperature
3 cups granulated sugar
2 tsp Vanilla Extract
2 tsp Almond Extract
5 eggs (room temperature
1 tsp Baking Powder
1 tsp Salt
3 cups flour
1-1/4 cup milk
Instructions
1. Grease a 10-inch tube pan (angel food cake pan) and set aside
2. Preheat oven to 350 degrees
3. In an electric mixer with the paddle attachment, cream the shortening and butter together until well combined.
4. Add the sugar and cream for about 5-7 minutes. (mixture will double in size and be a pale yellow color) **Important do not scrimp on time on this step.
5. Add vanilla and almond extracts and combine.
6. Add eggs one at a time and incorporate each into mixture before adding the next.
7. Add salt and baking powder and combine.
8. Add the flour and milk, alternating back and forth until mixture is thick and fully combined well.
9. Pour into waiting pan.
10. Bake for 75 minutes.
11. Let cool completely before taking out of pan.
Thank you, Jenn at Ever After in the Woods for Guest Posting and sharing this amazing recipe!