This article may contain affiliate links. If you make a purchase using one of these links, I may be paid a referral fee at no cost to you.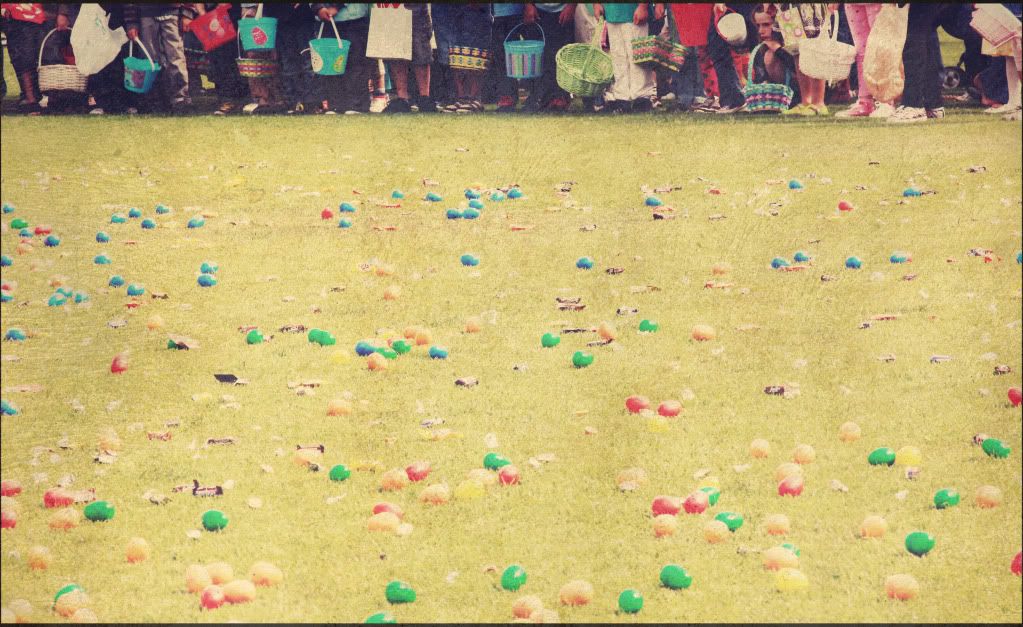 One of my favorite Easter traditions, is putting my kids in their Easter best and then taking them to the city Easter Egg Hunt. I'm not sure why I enjoy doing this so much, but I think its because my kids are so excited and they are so happy. My husband on the other hand, I think hates this tradition but humors me every year. I took this Easter Egg Hunt photo last Easter. I pulled it up recently as I was making plans for this Easter and the eggs in the grass gave me this fun idea for a dessert.
These are super easy to make. As long as you make them like I did, I guess. I have made my share of homemade brownies, but for this recipe, I just used brownies from a box. Quick, easy, but so delicious!
Easter Egg Hunt Brownie Cups
1 Box Brownie Mix
Green Food Coloring
4 T. Milk
1 T. Butter
2 cups. Powdered Sugar (Can use store bought frosting)
Coconut
Cadbury eggs (Can use any kind of egg candy)
1. Make brownie mix according to the directions on the box.
2. Pour mix into cupcake liners
3. Cook at 350 degrees for 25 minutes (longer may be needed depending on oven)
4. While brownies are cooking, mix a few drops of green food coloring into coconut and mix until coated.
5. Mix Milk, butter,and powdered sugar until frosting consistency. If too dry add small amount of milk. If to wet, add more powder sugar.
6. Add a few drops of green food coloring to make frosting green.
7. After brownie cups are cooked and cooled, add frosting, green coconut, then three eggs of your choice.
Happy Easter!
Check out all of our Easter Recipes and Crafts.