This article may contain affiliate links. If you make a purchase using one of these links, I may be paid a referral fee at no cost to you.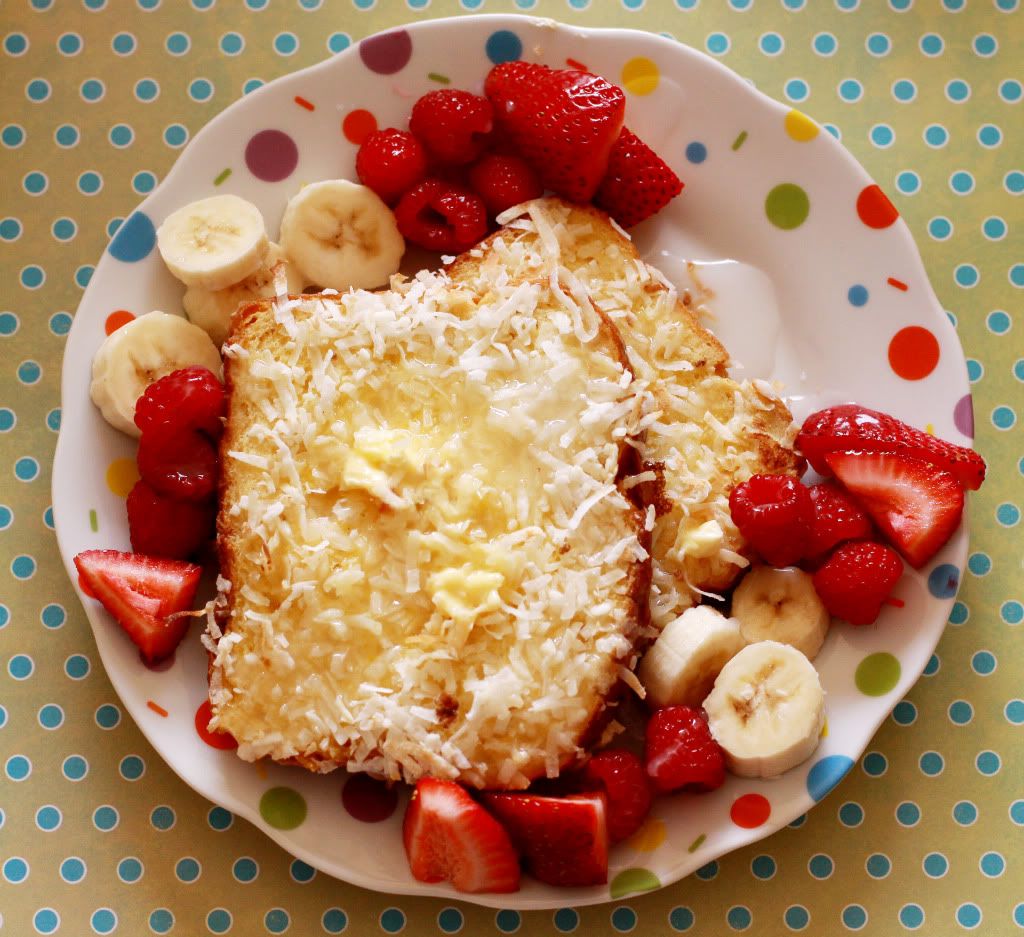 Coconut Crusted French Toast with Bananas and Strawberries
Ingredients
Sweet Hawaiian Bread
1 c milk
3 eggs
1/2 t. cinnamon
1 t. vanilla extract
1. Mix 1 c milk, eggs, cinnamon and vanilla extract in bowl with wire whisk.
2. Pre-heat skillet
3. 

Soak bread slices in mixture until saturated. 
4. Place coconut in large bowl and dip saturated bread in coconut on both sides.
5. Cook bread on each side until golden brown.
6. Top with Strawberries, raspberries, bananas and coconut syrup. (Or toppings of your choice!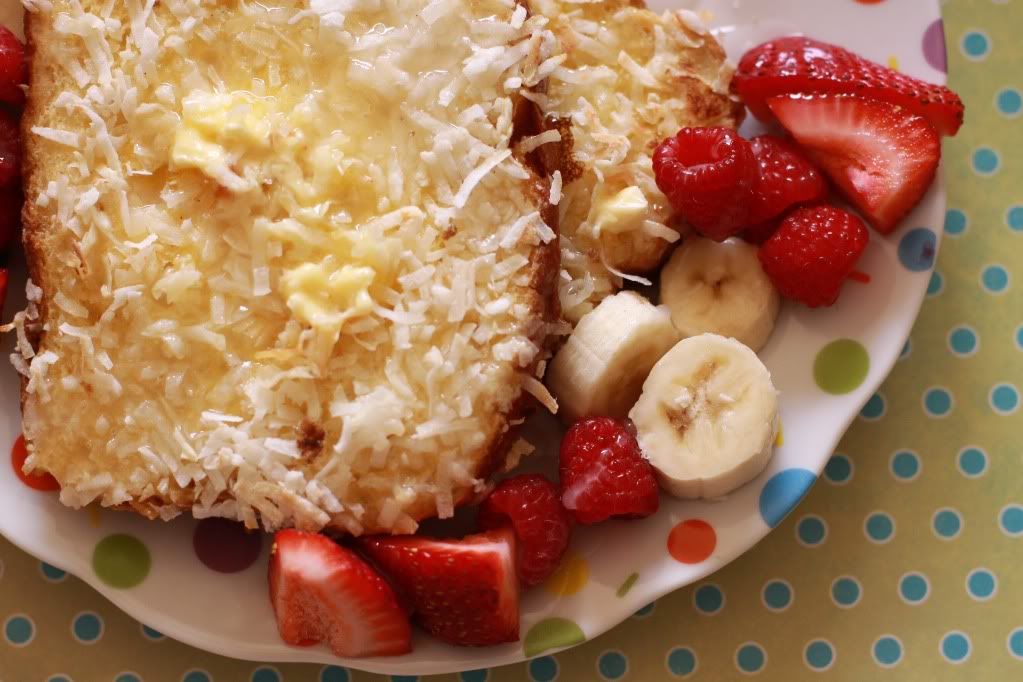 Just add some BLUEBERRIES for a perfect 4th of July Breakfast!
 Another variation of the Coconut Crusted French Toast is tropical style. We used Hawaiian Sweet bread and followed the recipe above. We topped it with Bananas, Pineapple and
Homemade Peach Syrup
 (click for our recipe).