This article may contain affiliate links. If you make a purchase using one of these links, I may be paid a referral fee at no cost to you.
I received compensation for participating in the Boy Scouts of America with The Motherhood Build an Adventure Program. All opinions are mine.
I grew up in a scouting family.  My brother was an Eagle scout and I was a girl scout. I remember so many family events surrounded around parades, scout night, activities and badges.  These are all fond memories that I have because I saw my brothers love of scouting and felt the passion in myself.  Scouting to me is so wonderful because it teaches commitment, hard work, goal setting and family involvement to truly exceed.  Now that I have a son who is in Boy Scouts, I want to help him find the same commitment and passion that my parents taught us about scouts. I have already found it to be difficult, though.
I don't know what it is about today, compared to when I was young, but life just seems so much busier.  As families, we are always on the go.  We have scouts, dance, baseball, school, and so much more. My son LOVES scouts.  He looks forward to it every week.  He come home excited to talk about what they did and what badges they are earning. Other activities, he comes home and doesn't have much to say about them.  His love of scouts and passion about achieving his scouting goals makes me realize that for him, this is something that I have to make time for. It is important to him, so it is important to me.
The Boy Scouts of America recognizes that a Parent's life is busy.  They also recognize that kids need activities.  Kids need to build self confidence, learn new skills and spend time outdoors.  Did you know that "the average American boy or girl spends as few as 30 minutes in outdoor play each day (source), and youth ages 8-18 devote an average of more than 7 hours a day to using entertainment media across a typical day (source)". Crazy, huh! Luckily, this statistic isn't in my home but I can definitely see it being true.
In efforts to help families, the Boy Scouts of America have started Build an Adventure initiative to encourage families to get their kids away from the television screens  and video games and help by putting them in Scouts. "Choosing to put a child in Cub Scouts or Boy Scouts today is part of the foundation that can help him reach his full potential and become a successful adult. Scouting truly makes the most of the little time parents have to make a positive impact on their children."  I love that scouts gives him a positive place to learn and grow that I can support him with but he receives the help of scout masters and friends to fill in where my time doesn't allow. For example, my son is able to have so many scouting adventures like fishing, exploring caves racing cars and camping out that I wouldn't have been have to give him.
"The Build an Adventure campaign features fun and diverse adventures for youth and demonstrates that Scouting builds a solid foundation of character, values, and education that will stay with them throughout adulthood."  I have already seen this to be true in my own home.  The skills my son has learned, the person is becoming and the opportunities scouts has given him will be with him always.
Here are 5 ways Scouts has helped my son Build an Adventure:
1.  For a homework assignment, my son needed to build a tool out of materials he found outside.  Using the skills he learned from Boy Scout, he was able to creatively design and build a working hammer using twine, boy scout knots, a large rock and a stick.
2.  My son was struggling learn how to swim.  He was older then most and unable.   He learned about the Scouting Merit Badge for swimming and set out to learn to swim so he could earn this merit badge.  He was able to pass it off this summer.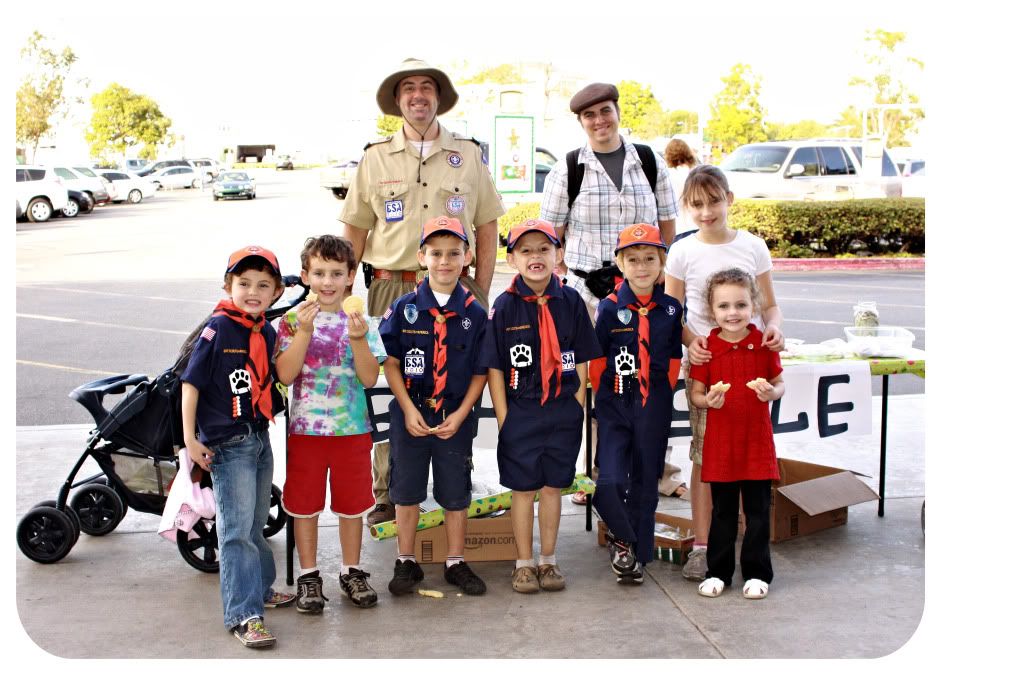 3.  Scouts has always taught my son that service and kindness is important.  Through their service projects through the program, my sons troop earned over $1000 to help benefit kids with cancer.  Opportunities like this teach our kids what really matters.
4. My son has learned more about his community and taken an interest in keeping it beautiful.  From visiting fire stations and police stations to weeding flowers beds on the side of main street, scouts has taught my son the importance of where he lives.
5.  It doesn't matter where we have lived, the scouting program has given my son some of his closest friends.  I think this is because they have a common goal, learn hard things together, accomplish goals and see the joy that each other receives from scouting.
My son is a better person because of scouts.  Scouts has given me a way to relate with my son and help him with something he loves.  On the BSA website it tells about some of the benefits of scouts in the 12 points of the Scout Law: Trustworthy, Loyal, Helpful, Friendly, Courteous, Kind, Obedient, Brave, Clean… just to name a few.  In my home, there benefits of scouts are worth the world!
I loved this video and wanted to share:

For more information on the Build an Adventure campaign, follow hashtag #BuildanAdventure on BSA Facebook and Twitter.