This article may contain affiliate links. If you make a purchase using one of these links, I may be paid a referral fee at no cost to you.
This is a sponsored post written by me on behalf of Atlantic Luggage for IZEA. All opinions are 100% mine.
Growing up, my mom had the travel bug. Because of this, I visited 19 different countries before I graduated college. I have so many amazing memories of traveling to some of the most beautiful places. Being a mom myself, I have the same travel bug that my mother had. I hope to give my kids the same opportunities that I had received from my parents. I looking forward to many amazing adventures with my kids as we have the opportunity to see the world together.
I am excited to enter the Atlantic Luggage's sweepstakes  so I can win a trip with my kids! This sweepstakes, which you'll find all the information at the end of the post would be so much fun. The winner of the Atlantic Luggage's prize wins a family of four trip to New York or San Diego. I understand though, that traveling with kids isn't easy though, so here are 5 tips to make traveling with kids easier.
5 tips to make traveling with kids easier
1. Arrive to the airport early. The quickest way to make a trip stressful is by running late and being rushed. You don't know how long its going to take to check in and go through security so give yourself plenty of time.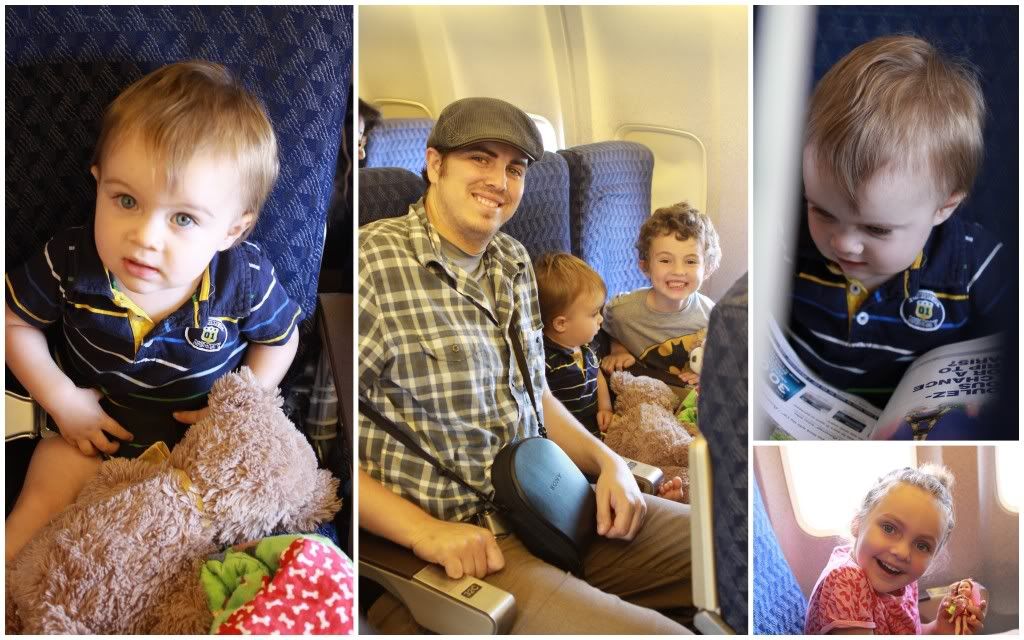 2. Be prepared. Make sure that you have everything that you need in your carry on bags. With kids this would include items such as diapers and wipes, bottles, change of clothes and activities. Whether you bring an ipad for entertainment or coloring books your kids will be much happier if you have something fun for them to do on their flight. If your kids are older, you could have them each bring their own backpack with activities.
3. Bring a carry on bag with wheels. When I traveled last, I was by myself with three kids and carseats. I had kids holding my hands while I was trying to carry our bags and a car seat. Being able to pull your bag and hook your car seat on the top of it is so much easier and you will have so much more energy by the time you get to your plane. If you have older kids, they can easily help pull a suitcase. I would recommend traveling with Atlantic Luggage because not only doing they have a great selection of bags with wheels, but they are lightweight and versatile. These are must have qualities when traveling with kids!
4. Bring a pack of gum. This is a must have for my family. I don't know if your ears have ever hurt when flying but it is no fun when your kids ears are hurting! I always keep a back of gum in hand for take offs and landings.
5. Breathe. Have fun. Try to enjoy the moments. I have many flights with kids that I remember feeling like I was going to cry but they grow up so fast so try to enjoy every moment.